MEETING MINUTES
February 17th, 2014
Master and Associate Master's Report
·      Master Hudak is absent, and there is nothing to report.
Dean's Report
·      I have a report that I might have a report next week!
Committee Reports
SAC (Saybrook Activities Committee)
·      Big sib/little sib this Wednesday at 8 p.m. in the dining hall—milk and cookies
·      Assassins will be happening—we just have to make sure we're not making rules. But Aadi checked them. So we should be fine.  Get your espionage skills going, there will be a (good) prize!  Winner will also be receive 20 Hudak points!
Community Service
·      Nothing to report, keep an ear out for blood drives, etc., coming up.
Facilities
·      Treadmill issue has been reported and will be fixed on Tuesday. 
·      Also, there is now a temporary window solution in the common room bathrooms, with more added over the summer.
·      Keep the laundry room clean please—and please respect your civic duty (doodie. Hee hee).
Clothing Committee:
·       
Intramurals
·      Spring IMs sign up study break since Spring season happens after spring break.
·      Basketball will not be having any playoffs.
·      Official return of the Hudak points!  They have been resurrected from Yale Mail purgatory, and can be used in the Squiche and Master's Office for any non-special order items.  They also count for previous IM games played.  Retroactive is 1 point per game, and spring season is 1 point per game and 1 point in addition for a win.
Sustainability Committee
·      Winner of the social media contest is: Annie Barry!  She has yet to be informed.  The winning entry can be seen below: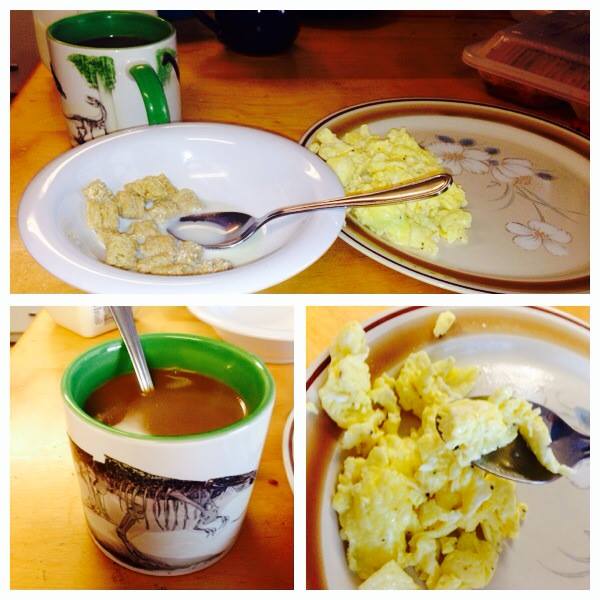 ·      Sustainability Star of the Week: Nikki Teran!  She came up with a system for recycling/reusing hangers that are left during move out.  All the hangers you own should be in a box to the left.
·      Meatless Monday was a success today, except there was no table.  Also, shellfish is a meat.
·      Fun fact: Yale Dining is targeting 10% reduction on food waste by 2016! (hence the bagels)
Dining Committee
·      We have mini bagels now, for some awful reason.  The reason is that people were wasting half bagels that the dining hall had to throw out because they had been touched.  Now, take two little bagels and don't leave food waste around.
Media Committee
·      Soon.
College Seminar Committee
·      Interviews happening this Wednesday night as well as next week for potential seminar instructors.  Find Leon or Adrian Lowe for the Google doc to sign up.
Saybrook Historical Society Committee
·      Last Friday, Eric Fishman stepped down as chair and Leon Ebani, Jordan Liebman and Adam Sokol have taken positions as co-chairs.
·      Next meeting is next Friday at lunch with tea, followed by a trip to the Saybrook archives in Sterling.
·      Alumni survey was review last week, and it was found that after women were admitted into Yale [insert sexist anecdote here].
Bylaws
·      Before an amendment can be put up for vote, it must be approved by 3/4ths of the Bylaws committee.
Housing
·       
YCC
·      Dean Mary Miller is leaving at the end of this year, and the search for the new dean will begin in March.  There's more info in the YCC newsletter.
·      New YCC election guidelines and rules for next year, with new positions on e-board as well.  Any student can run, to become President you have to have attended 3 meetings.
·      Senior class rings will be on display at the Bookstore.
·      Mory's have started a discount menu for students. $6 cheeseburger and salad, from 11:30-9 pm every Monday through Friday.
·      Look out for Yale Dining updates.
Brewing Club
·      Nothing to report.
Mascot Committee
·       
Old Business
Constitution does not require the list of voting members to be read before every vote, so if the vote is for a small proposal or non-contentious, then we will go straight into voting procedure.  If there is a split, we will go back and read formal voting members.  No formal Constitutional Amendment required.
Nothing to report from the treasurer.
New Business
Nothing to report.