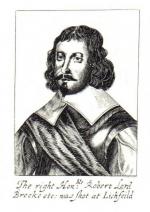 The dean serves as the primary adviser to Saybrook's students, providing guidance on academic and personal matters, and serving as a referral to other resources throughout the university. As a resident of the college who participates in its extracurricular life, the dean plays an important role in helping students plan their course of study within the broader context of their Yale career, and life after graduation. The dean provides additional support by writing letters of recommendation, overseeing housing, supervising the work of the freshman counselors, and, in certain circumstances, postponing deadlines for student work.
Assisting the dean is the senior administrative assistant, who handles much of the day-to-day business in the office, including registering students, accepting requests for changes to course schedules, clarifying academic regulations and procedures, and maintaining placement files. Like the dean, the senior AA is widely knowledgeable about Yale's many resources and regularly directs students to them.
Dean Ferentz Lafargue

Dean Lafargue is a native of Haiti and grew up in New York City.  Along with being a devoted #NBAtwitter follower and bibliophile, Dean Lafargue is the author of Songs in the Key of My Life.  His writing has appeared in such venues as 215mag, Americas Quarterly, The Huffington Post, Next American City, Social Science Research Council and Social Text: Periscope.

Dean Lafargue's work outside academia also extends into ventures as varied as communications consulting for political campaigns, district marketing, and education consulting.  From 2007-2009, he served as Director of the organization Nostrand Park which was devoted to promoting small businesses and the arts along the Nostrand Avenue Corridor in Crown Heights, Brooklyn.

Prior to completing his PhD in African American and American Studies at Yale University, Dean Lafargue earned a B.A. in Africana Studies and English at Queens College, CUNY. The list of colleges and universities where he has either lectured or served on staff include, The Catholic University of America, Williams College, Eugene Lang College, Dartmouth College, University of California Irvine, University of California Riverside, Tufts University, and Wesleyan University.

He lives in the Dean's Residence at Saybrook College with his wife Sophia, their daughters, Zora and Ella (8 and 5, respectively), and his fifteen-year-old stepson, Harrison. Ian, his eldest stepson, is nearby in Washington, D.C., and is available if necessary to ensure that the Tyng Cup remains in Saybrook. 

Sophia is a senior foreign policy analyst whose work primarily focuses on international development and trade. She has a B.A. in English Literature with a minor in Education from Queens College, CUNY, and an Ed.M. from the Harvard Graduate School of Education. In her fifteen years on Capitol Hill as a Chief of Staff and Legislative Director for representatives from the great states of Texas and New York respectively, Sophia has traveled extensively throughout Central and Latin America, Eurasia, and Africa, and has been involved in every major American trade agreement of the last decade.  Sophia is also a member of the Maryland State Beekeepers Association and has been an apiarist since 2016, overseeing two to seven hives annually.

To make an appointment to meet with Dean Lafargue (pronounced La-Fah-Guh), please contact Cissy Armstrong in the Dean's Office in Entryway I at Saybrook.

Cissy Armstrong

Cissy Armstrong, Senior Administrative Assistant to the Dean, manages the daily business in the dean's office, overseeing registration, maintaining student records, and serving as a knowledgeable source for students who have questions about academic requirements. She is also the person to see if you would like to add or drop a course, request a double major form, apply for a tutor, ask questions about promotion or clearance for graduation, obtain a copy of your unofficial academic record, or make an appointment with the dean.

You can reach her by phone, at 203 432-0541, or by e-mail.