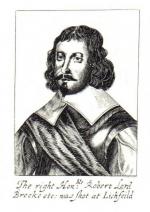 The dean serves as the primary adviser to Saybrook's students, providing guidance on academic and personal matters, and serving as a referral to other resources throughout the university. As a resident of the college who participates in its extracurricular life, the dean plays an important role in helping students plan their course of study within the broader context of their Yale career, and life after graduation. The dean provides additional support by writing letters of recommendation, overseeing housing, supervising the work of the freshman counselors, and, in certain circumstances, postponing deadlines for student work.
Assisting the dean is the senior administrative assistant, who handles much of the day-to-day business in the office, including registering students, accepting requests for changes to course schedules, clarifying academic regulations and procedures, and maintaining placement files. Like the dean, the senior AA is widely knowledgeable about Yale's many resources and regularly directs students to them.
Residential College Dean, Saybrook College Adam Haliburton

Biography coming soon.

To make an appointment with Dean Haliburton, please schedule one here.

Cissy Armstrong

Cissy Armstrong, Senior Administrative Assistant II, Dean's Ofice, manages the daily business in the dean's office, overseeing registration, maintaining student records, and serving as a knowledgeable source for students who have questions about academic requirements. She is also the person to see if you would like to add or drop a course, request a double major form, apply for a tutor, ask questions about promotion or clearance for graduation, obtain a copy of your unofficial academic record, or make an appointment with the dean.

You can reach her by phone, at 203 432-0541, or by e-mail.